It's a Friday afternoon. You have a big deadline coming up on Monday. After replying to an urgent e-mail about this morning's meeting, you find yourself scanning through twelve more e-mails that have piled up in your inbox over the past hour. Then Dave from across the hall walks into your office, asking about that report you have been working on. Oh, another urgent e-mail! What was I working on again?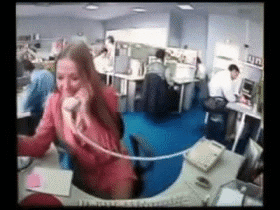 You get the idea. In our daily lives, there are hundreds of distractions keeping us from being as productive as we can be. I took it upon myself to provide you with seven tools that will help you deal with those distractions and boost your productivity.
1. RescueTime
Having trouble resisting YouTube clips of Twiggy the waterskiing squirrel? RescueTime records usage of certain applications or activities for you to analyze and plan accordingly. It also lets you block distracting websites or applications after a certain amount of time. RescueTime supports a free and paid version ($9/month).
2. Wunderlist
This app takes to-do lists to the next level. With its collaboration tools, multi-device compatibility, and ability to organize your to-do's, it makes task management ridiculously easy. Also, the design looks awesome. Wunderlist supports a free and paid version ($4.99/month).
3. Focus@Will
Easily distracted by noise around you? There's an app for that. Focus@Will increases your productivity by playing music that is scientifically optimized to boost your concentration. The app also allows you to track your productivity, in order to determine what music keeps you focused most. I know it sounds very sci-fi, but you should give it a try. (Plans from $4.17/month)
4. Pocket
Pocket allows you to save pretty much any content directly from your browser into the app. This comes in handy if you stumble upon something interesting to read or watch, but don't have the time to do so right away. Using Pocket, you can focus on more urgent matters, without losing that great article you just found. Pocket is totally free.
5. Evernote
Evernote is one of the best apps available for taking notes and saving necessary files. It allows you to type or audio record notes, add images, and much more. Your notes are organized into notebooks and Evernote syncs your notes, images, and other files across several platforms. Evernote supports a free and paid version (plans from €19.99/ year).
6. Coggle
Mindmaps are a great way to visualize and keep track of your ideas and thoughts. Coggle makes it easy to create, download, and share beautiful mindmaps. Coggle supports a free and paid version (plans from $5/month).
7. TIQ
If you're having trouble keeping track of the time you spend on certain projects or clients, TIQ is great for you. The tools that you use to get your work done contain data that can tell us something about how you spend your time. By analysing this data, TIQ helps you create an accurate overview of activities that can be validated in less than a minute per day. The result is faster and more accurate insight in activities per project, client or task. TIQ supports custom plans.
At least one of these apps should help you deal with the distractions that are keeping you from being as productive as you can be. If you like this list, you'll surely like the rest of our blog. Subscribe so we can continue helping you make the most out of your workday!